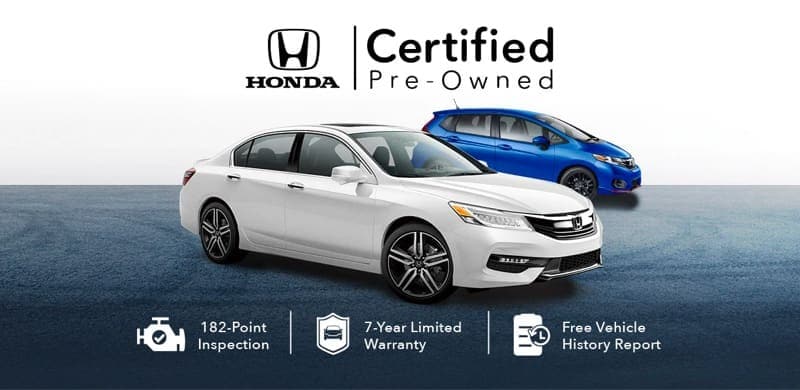 Certified Pre-Owned
Nothing compares to the quality of a Honda. No other program comes close.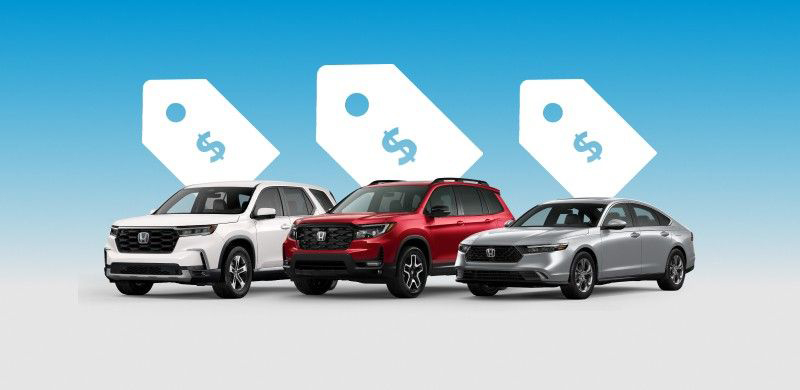 Current Offers
See this month's featured current offers going on now on new Honda vehicles.
Our Reviews
I scheduled an appointment for my wife's pilot things were taken professionally over the phone and when I arrived Jessica was all smiles and welcoming nature the service went without a hitch everything was done above board and informing me of all the things that were done Jessica again took excellent care bright and meaner and just a pleasant person to be around Her follow-up was excellent and you have a very very excellent employee there that should be recognized and rewarded I called to show my satisfaction and Jason was again another high-quality employee that made me feel valued
Once again, The Staff at Harvest Honda surpasses expectations. Justin and his crew at the service desk installed my tow hitch and wiring harness not only in record time but with constant communication and planning. Parts arrived on different days but with a couple of phone calls from the parts department, the installation was hassle free and confidently taken care of! Thanks again Harvest for your superior service
It's not often that I write such intentional feedback but this particular experience has seen a level of excellence and customer service beyond my expectations. Alex Rodriguez (intentionally mentioning his name) went well past his responsibilities and took great care in handling my situation and snored not only a high level of satisfaction but invested his time to secure a loyal customer for years to come. I cannot day enough about the level of representation that Alex has done for Harvest Honda. Thank You!
I brought my car in for a detail because I had gotten some pitch on it and they did an absolutely amazing job. Thank You
We have been buying Hondas from Bob Hall in Yakima for the past 30 years. We have been coming in for parts and service since then. Harvest Honda has some awesome people. Tony in service, Joe Tucker in parts, I don't know the other parts people by name, have all been great to work with. I give you a 5 star rating. Thanks. Sam Glanzer
Buying my first car was the easiest and smoothest experience I could have had thanks to Alfredo! He was super friendly and made sure my mom and I both knew the ins and outs of purchasing a new car. He didn't push us to do anything we didn't want to. We didnt have to haggle with him. I have had questions after I picked up my car and he has been able to help me right away to resolve the issues. I would totally recommend anyone on the market for a new car to go see Alfredo!
The staff at Harvest Honda were friendly, knowledgeable, and helpful, they answered all of our questions thoroughly, and made sure that all of our needs were met in the buying process.
Wow. Start to finish this was the smoothest and easiest experience we have had. Low low price to start with on a quality Honda. Then Alfredo was great. He listened and asked questions but never really pushed. Walked in the door and talk a few additional things we might want but again informative not pushy. Signed papers and got the keys and a quick but great tour and we were on our way. What was missing but not missed was the haggling the back and forth wrestling for price. No smoke and mirrors. Really a breath of fresh air. Great to know there are some dealerships out there that put customers first.
Excellent service. Dominic was thoughtful, personable, and gave us the feeling he was working for us. Never felt pressure just well informed. Will recommend him.
Harvest Auto is an amazing dealership. Friendly salesmen. Inviting atmosphere. They give you all the details without pushing you into anything you don't need. I would definitely recommend this dealership to anyone looking into a new car.
This was our 3rd vehicle purchase with Harvest! We have had nothing but wonderful experiences and will certainly continue to do business here! They worked hard to help us out and went above and beyond. They helped us pick a vehicle for our growing family and we're very friendly and personable the whole experience.
Best experience trading in my car. Dominic and Sergio were the best! Easy to work with. Very understanding and worked with my budget! Thank you!
I bought a car from Alfredo and he was very helpful throughout the entire experience. I had a question after I picked up my car and he got back to me right away and helped me resolve the issue. You can tell he enjoys what he does and really cares about his customers!
We really enjoyed working with Alfredo. He was very pleasant and easy to work with, plus he knows his stuff! Buying cars is not usually something we enjoy, but this experience was actually pressure free and enjoyable. Again, great customer service. We would definitely recommend Alfredo, and this dealership.
Very knowledgeable of logistics' process of license tax etc. I was well informed of what to bring and what to expect to make the process as short and painless as possible. very early on I could tell he had a genuine charter quality that seemed to be trustworthy. the buying process was far upfront with facts and made the buying experience stress free. the whole experience went way better than I thought. I would differently recommend Alfredo and this dealership for your car buying needs. I know I will when the time comes up again to purchase a vehicle.
We have now purchased 3 vehicles over 5 years from this dealership and more specifically from Alfredo Carrillo. Alfredo is great! His focus is the relationship, not the sale. He is no pressure and extremely accommodating. Every time we call he remembers us and each purchase has been better than the last. I would (and do) recommend Alfredo to everyone looking for a new vehicle. We look forward to purchasing from Alfredo again in the future.
Alfredo is attentive, knowledgable, and super friendly. He has superior customer service. My first visit the car I had my eye on had sold. Alfredo took my info and contacted me when a like vehicle in my price range was on the lot. Highly recommend him if you are looking for a vehicle.
Francisco is the guy to see. A professional establishment such as this one sould have professional people, and Francisco is that guy! ASK FOR FRANCISCO!!!
After visiting several other car dealerships in Yakima & dealing with multiple sales associates, it was a pleasure and complete joy working with Alfredo Carrillo! He was a breath of fresh air with his outstanding customer service skills & customer care. Alfredo was very knowledgeable about all vehicles on the lot, & extremely helpful. The test drives were fun, enjoyable with no pressure or hardcore sales tactics (which I experienced early at other Yakima dealerships). I will definitely return to purchase a new vehicle in 4 years from Harvest & Alfredo! I have also used Harvest Honda & Bob Hall's Honda repair for the past 20 years, and always receive top notch customer care! Best auto dealership & service center in town!
Quick, helpful. Everyone at that dealership was great from Dominic to Sergio - getting all the paperwork done was speedy as well as the extras for our new car. Thank you!
This is the 15th vehicle I have owned. I have learned to expect stress , shady practices , and generally not being taken seriously . Harvest Honda came up to bat with a acceptably advertised price. Great follow through with the stress free sales ( thank you Alfredo Carrillo and sales team ) . It felt strange leaving a dealership not mad or frustrated . I will check there prices first in the future. It'll be a while, I bought a Honda
This is, by far, my best car-buying experience yet. I did not feel pressured at all to purchase a car, which is the main reason I hate shopping for cars in person. I started the conversation through email and they gave me all of the info I needed to help me make my decision. I came to just test drive one of my choices tonight and I ended up purchasing a car. Every part of this transaction was so seamless it felt too easy. What a relief!!
Everything was explained to me so I understood what what going on, no pressure to buy or get something I didn't want, very knowledgeable on the vehicle I was getting, not a lot of waiting around! Best car buying experience I've ever had!!!
I've been a Honda customer for years already, and Alfredo made my newest acquisition quick and easy as I worked around a busy schedule. Everything was painless, low-key and no pressure. Everyone I've worked with in the past at Honda has been great, but Alfredo has set the bar to a new high.
I am very happy with the purchase of my new car. Dominic Gonzalez was my salesman and he was fantastic! I highly recommend him to anyone who is interested in buying a new vehicle. Sergio Martinez was very helpful as well with the financing part of buying my car. Thanks again guys!

Welcome to Harvest Honda Yakima
We Are Your Yakima Car Dealer Of Choice!
There may be many car dealers in Yakima, but none of them offer the tier of customer service that Harvest Honda Yakima does. We provide for your every automotive need, from buying to financing to repairs. We serve the greater Ellensburg and Sunnyside area, and we can't wait to work with you! We are your one-stop Honda dealership in Yakima, WA!
New or Used Honda? Another Brand? Shop It All Here
As one of the premier Honda dealers in Washington State, we deliver a lineup of the latest Honda vehicles. Whether you fancy a commuter-friendly sedan like the Civic or you need a spacious ride like the CR-V, you'll enjoy new Honda models in our showroom. Be sure to enjoy new vehicle specials, so you can get the best price on a new Honda!
If you're searching for a pre-owned model instead, we also have plenty of options for you, ranging from used Hondas– like the Accord and Civic– to models from other brands. While pre-owned vehicles tend to be more affordable, that doesn't mean you're missing out on premium features that will keep you happy and relaxed as you cruise around Wenatchee. Find used models with heated seats, powerful engines, and more! We even have used vehicle specials to highlight deals that you shouldn't pass up on.
Qualified Honda Service in Yakima
Even after you drive off the lot, you can rely on our state-of-the-art service department for years to come. Whether your car needs routine maintenance, repairs, or touchups with detail service, our service technicians can make it all happen under one roof. When you choose us as your go-to Honda dealer in Washington State, you'll enjoy the convenience that other car dealers in Yakima can't offer. So when your car is due for Honda service in Yakima or could use some sprucing up, make an appointment online now. For even better prices on your future visits, rely on our service specials!
Partner Up With Our Yakima Honda Car Dealership Now!
If you're searching for a Yakima car dealer you can trust, we invite you to do business with our team. We'll be there for you every step of the car ownership journey, from researching your next vehicle to finding the best lease and getting Honda service down the road. What's more, our Honda dealership in Yakima is part of the Harvest Auto Group, a well-respected and long-lasting auto group in the area. Get in touch with us or visit our showroom today!
Get Directions To Harvest Honda Yakima